26.4.2019–24.4.2020
ART+ is a year-long contemporary art project during which the Spalt PR office, besides its usual role, will serve as an exhibition space, with a new exhibition opening every two months. In this project, the exhibiting galleries, art collectives, and independent artists will represent a cross-section of Finnish contemporary art and its different genres, from digital to physical works.
The turn of the decade is the perfect time to stop and look to the future. ART+ continues the concept of DESIGN+, launched in 2001 to promote young Finnish designers. The project aims to gather a multifaceted and distinctive selection of Finnish contemporary art for the Spalt PR premises, directly confronting an audience interested in visual culture and giving increased visibility to creatives. All of the art will be curated expressly for the Spalt PR premises, and all of the exhibitions are exclusive.
ART+ will be launched in conjunction with the PR day for the autumn collections on 26.4.2019. Helsinki Contemporary art gallery will host the opening. This year sees contributions by Daata Editions, Bang Bang Gallery, The Exhibition Laboratory of the Academy of Fine Arts, MMMBBB (GRMMXI, JAANA), and Daniel Palillo. The ART+ event is coordinated by Mia Dillemuth, a fashion journalist with a BA in Art History. Dillemuth is also a founder of Around Journal, an art inspired digital platform.
The Spalt PR office and exhibition space is located on the fourth floor of the former Amos Anderson museum building in Helsinki, at Yrjönkatu 27.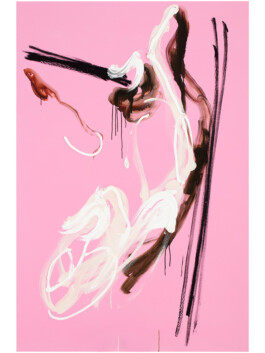 Founded in 1996, with independent branches in Sweden, Denmark, Norway, and Finland, Spalt PR is among the leading full-service Scandinavian PR agencies catering to the lifestyle and fashion segment with tailored, strategic public relation solutions. Using our expertise and extensive network we achieve the desired results for your brand.
Copyright © 2018 Spalt PR. Website by BRUNSWICKER STUDIO